Digital Making Art School at Tate Exchange Feb & March 2017
Digital Making Art School
With Digital Maker Collective, University of the Arts London
In February & March 2017 the Digital Maker Collective delivered four hugely successful 'Digital Making Art School' events at Tate Modern, Tate Exchange.
The events took place on the 8th Feb - 22nd Feb - 8th March - 22nd March and included the participation of UAL staff, student's alumni, industry, sector, local communities and the public.
Highlights from Tate Exchange 2017:
Over 2,000 public visited our events over the four dates
150 staff, students & alumni from across ALL UAL collages/dept delivered events
Many staff & students visited the events, led to increased curriculum engagement
Sector/community guests delivered workshops & presented at the symposium
Visited by Director of Tate Modern & Tate Council who talked with students
Lots of positive interest & praise from Tate & Visitors
Very positive staff & student feedback, was seen as an 'intense learning experience'
Curriculum integration via whole/part course/department participation include: WCA BA Print and Time Based Media, WCA BA Fine Art, Camberwell BA Photography & Graphic Design collaboration, Chelsea BA Spatial Design, Chelsea MA Spatial Design, LCC MA Interaction Design Communication, LCC MA Games Design, CSM 4D technical team/department, UAL learning & Teaching Exchange & Research.
Images & Programme from Tate Exchange 2017 events:
Members who delivered the final Tate Exchange Event 22nd March - See all Event Images and the Programme on 22nd March 2017
Members who delivered the Tate Exchange Event 8th March - See all Event Images and the Programme on 8th March 2017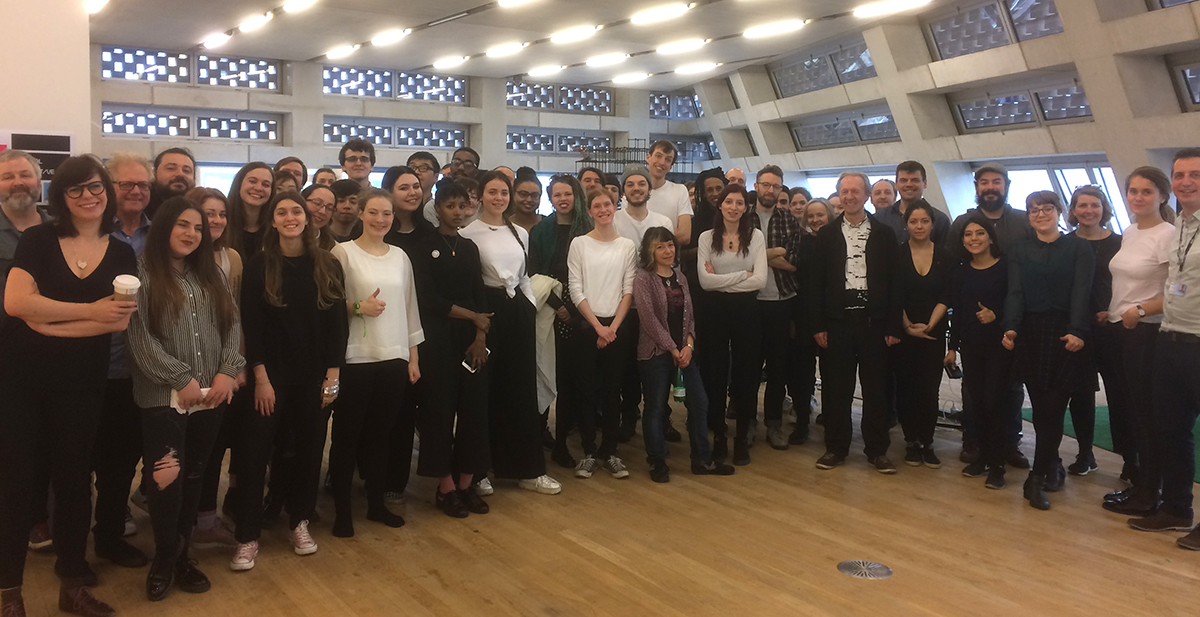 Members who delivered the Tate Exchange Event 22nd Feb - See all Event Images and the Programme on 22 Feb 2017
Members who delivered the Tate Exchange Event 8th Feb - See all Event images and the Programme on 8th Feb 2017
Programme Tate Exchange 22nd March 2017
Programme Tate Exchange 8th March 2017
Programme Tate Exchange Deconstructing the Digital 22nd Feb 2017
Programme Tate Exchange 8th Feb 2017 New and the Familier
| | |
| --- | --- |
| | |
| Beatriz Fernandes Graphic Designer Room One | Beatriz Fernandes Graphic Designer Room One |
| | |
| Sergio Menendez Menendez | Alexander Fefegha-Etta |
| | |
| Joe Bradley | Joey Phinn |
| | |
| A.Bianca.D.C | Tina Touli |