South London Raspberry Jam

Maker Community Guest Contributor: South London Raspberry Jam
South London Raspberry Jam - Giving young people the opportunity to explore coding, physical computing and digital making in a fully inclusive environment South London Raspberry Jam
When & Where to find South London Raspberry Jam​: 
TBC 10th Sat & 11th Sun (12:00 - 18:00)
Incubator Two; Future of Interaction
Arts Work of the Future Tate Exchange, Tate Modern, London 
More About South London Raspberry Jam​:  
The core ethos behind this project is to promote inclusive and equal access to all things coding. So, much of our advertising/marketing will be targeted at young people, specifically girls/young women and those with special educational needs (SENs).
We are working with the National Autistic Society(NAS) and Tourette's Action(TA) to ensure it is a genuinely Autism and Tourette's friendly learning environment. We will also offer free and minimal cost places through Eventbrite, targeting 'hard -to reach' groups through Lewisham's SEN support group, the council & housing association networks and NAS/TA national websites.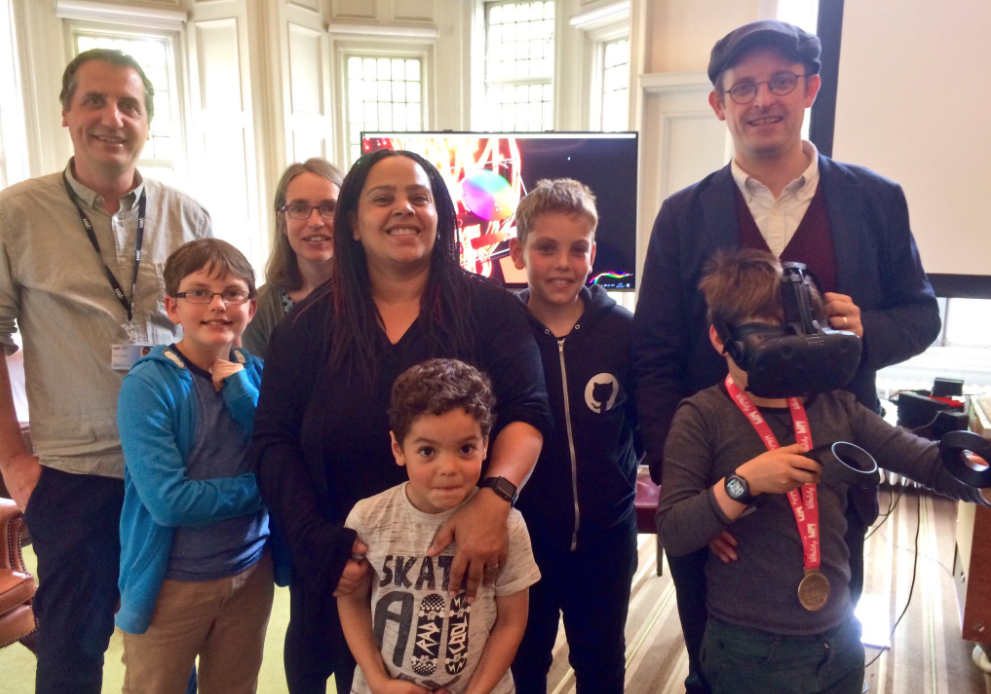 What South London Raspberry Jam​ aim to bring/offer to the event: 
TBC 
What South London Raspberry Jam​ hope to get from the event: 
TBC
Social media links:
Website:  
Welcome Area - Automation, Creativity & Technology
Welcome Area - Visitors are welcomed into the event by a mock hologram of a talking cyborg, providing an overview of what is happening on the floor. Alongside the relaxed welcome area you are invited to get hands on by helping us what Arts Work of the Future means, through exploring & questioning automation and technology
Incubator One: Are Humans Sustainable?
This incubator explores the potential of the human species to survive and thrive within new technological environments. Please see below Digital Maker Collective and Guest Industry/Sector/Edu/Maker Provocations
Incubator Two: What is the future of interaction?
This incubator will rethink virtual and physical space with interactive audio and visual projects . Please see below Digital Maker Collective and Guest Industry/Sector/Edu/Maker Provocations