Virtual Reality Symposium in VR 15-11-17 (experience using VR kits at Chelsea)
What: Students, academics and VR experts will meet in a virtual environment specially designed by Alejandro Escobar, Camberwell College of Arts Alumni and founder member of the Digital Maker Collective , join us to discuss if (and how) VR can bridge the gap between F2F learning and E-learning. Project led by students from CSM Arts, Culture & Enterprise.
Read a more detailed blog post about the event here: Educational Backflips at ACE Connectors' Virtual Reality Symposium
When: 15 November between 6 - 7 PM
Where: Anyone interested to view & join the VR symposium can go to Chelsea College of Art, CG01 Collaborative MakerSpace #CCWMakerSpace from 6PM.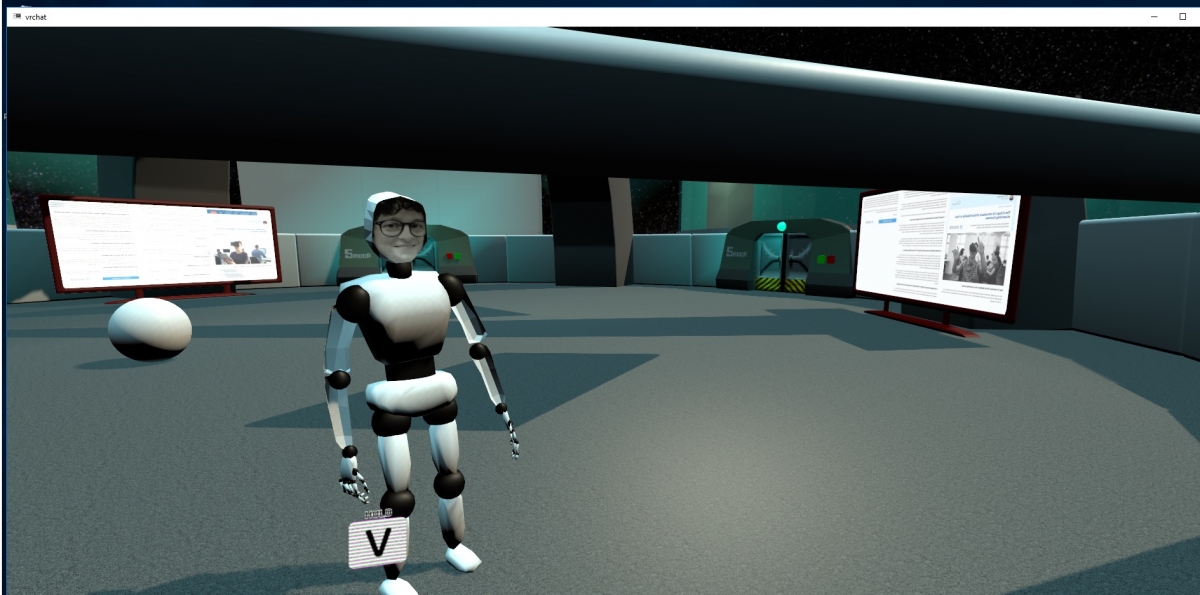 More Details: The team behind the symposium is comprised of writers, artists, psychologists, and cultural producers who want to discuss how the digital can serve the purpose of enriching the educational experience within a school of art. Anyone interested in this theme, both on the side of the tutors and students, is welcome to contribute.
Images from the Chelsea CCW MakerSpace VR Basecamp:
Images from the Chelsea CCW MakerSpace VR Basecamp:
Images from the Chelsea CCW MakerSpace VR Basecamp:
"Virtual reality is a technology that could actually allow you to connect on a real human level, soul-to-soul, regardless of where you are in the world" Chris Milk, immersive artist.
Virtual reality (VR) is used as an umbrella term to mean 'immersive experiences', experienced in specialist headsets. Virtual Reality is emerging as potent and promising new playmates for creative practitioners willing to embrace a new medium. 
The exhibition and distribution models are not quite there yet, and reaching wide audiences can be tricky, but it is a great time to experiment. Students and member of staff from the MA ACE (CSM) and the Digital Makers Collective (Chelsea) decided to take the risk and organise the first UAL symposium in VR.