Online Resources Green Screen & MakerSpace Pilot
This resource was created by Lucy Wheeler, Zoe Wheeler & India Gabb part of a curriculum development project exploring the development resources by students/alumni for students/alumni, we asked students to explore the development of recourses, which could support current students during and after graduation. The below student notes explore the development of resources which introduce resources which explore studio/making/makerspace network for alumni and a green screen online resource proposal:  
Community and Industry Progress: 
Visited and formed a relationship with Richmond Maker Lab 
Filmed an interview with the founder.
Met other members.
Documented the equipment and facilities there.
Informed on what the space does- ready to produce a short film on it for others to access (enabling them to learn about the space through the Digital Maker Collective's site, instead of having to visit the space.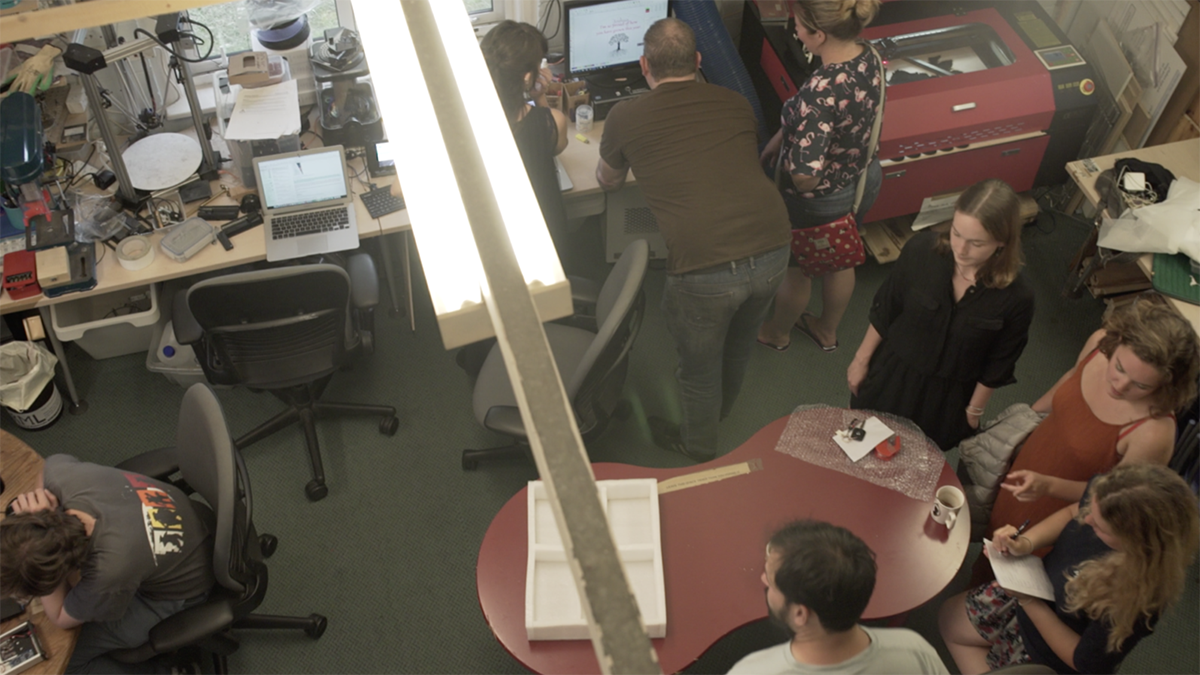 Contacting a member of Cre-8, Maker Lab in Kingston- agreement to film a short documentary/ interview there. 

Researched into other maker spaces include: Hackspace and South London Maker Space. 

Evaluation: 

Positive understanding of Richmond Maker Lab and good connection with them 

We learnt that they were seeking out more artists to be involved within the space 
and were very approachable and open to new members. 

Through visiting Richmond, we found out about other spaces that were 
recommended by the members. 

We have been invited to use the equipment, such as receiving training on a metal 
lathe and laser cutting and glow in the dark 3d printing. 

We have been given LCD screens for free, learnt ways to make technology 
sustainable as the LCD screens are 2nd hand. 

Learnt about an ethos of community and sharing of Hack Spaces. 

Future Proposals: 

Talk to students in PPD lectures about the project. Maker Spaces
Continuing visiting Maker Labs, Hack Spaces and other. 

Would like to finish the short film. 

Continuing to visit spaces to strengthen the connection between Maker Spaces and 
the Digital Maker Collective to form a bond between the two. This will hope to help graduates to feel more comfortable in accessing the space and making connections with them. 

Log our research of Maker Spaces across London into a website. 

Organising connected events with Maker Spaces and Digital Makers Collective 
Members. 

South London Maker Space have contacted us requesting for a documentary on 
them. 
Industry 

Interview individuals, from the Digital Maker Collective, who work in industry. 

Meet other spaces such as galleries, LUX, Cubbit, Hackney Art Gallery, 

Contact individuals/tech start-ups working in Makerspaces. – could do an article 
once a month on this? 

We hope to be able to showcase member's skills on our future website. 

Links to Job opportunities from organisations on the website? E.g. the Tate or visiting 
industry organisations from the Tate Exchange 2018. 

Online Learning Resources:
Progress:
• Created a concept for the Learning Resource Project: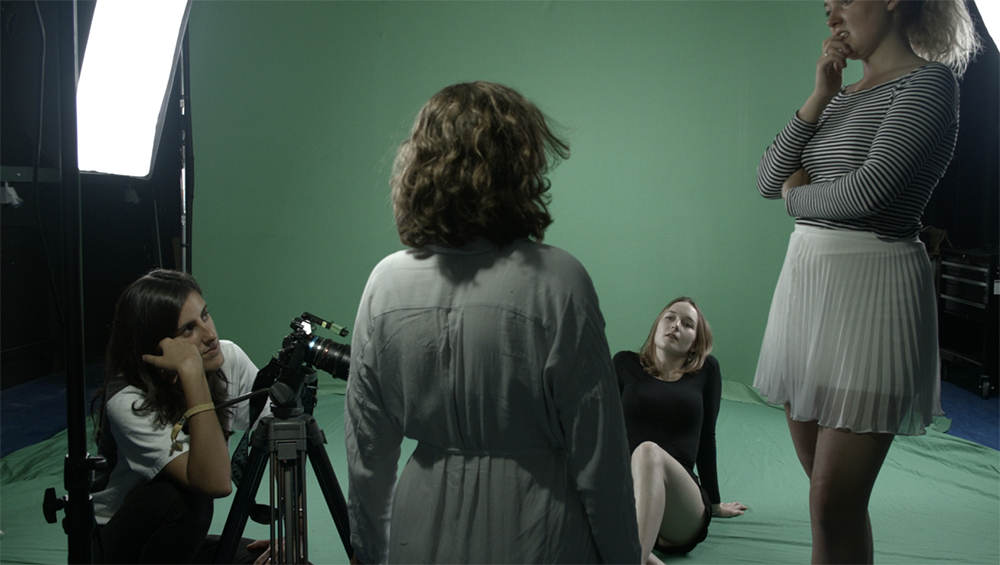 o Create a miniature model factory and green screen it. (Like a stage set or model, that can be kept in the DMC space)
o Create a film out of the green screened set.
o The set is a factory/workshop where robots are being made.
Created Set. 

3D Printed components for a miniature conveyor belt. 

Planned Electronics Resource Film, on using Arduinos 

o How to make LCD screen to display messages in various ways.
o How to make a Motor for conveyor belt.
o Learnt how to make an LED cube, which could have a tutorial on in the
future.
• Recorded footage for an online learning resource on 'how to green-screen on set':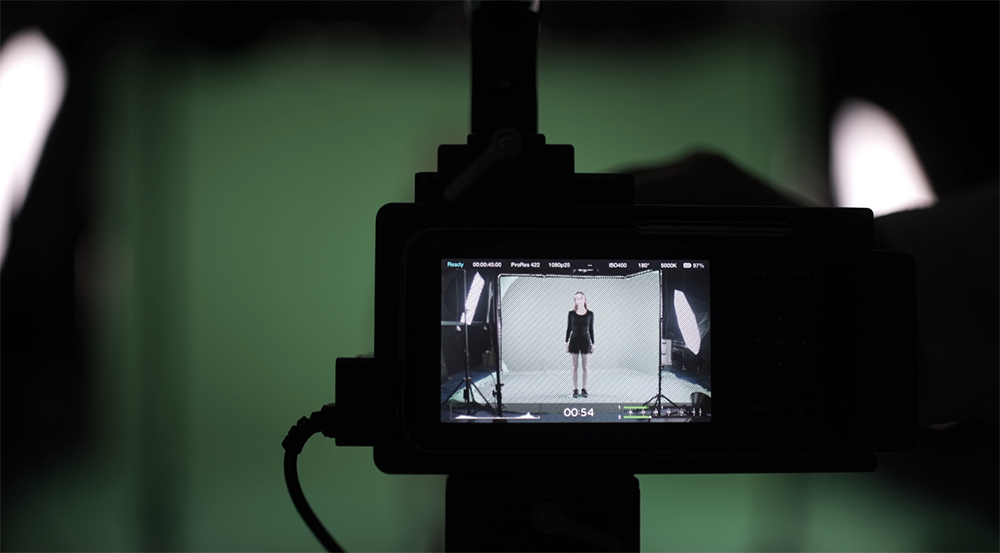 Evaluation:
Developed our knowledge on different technologies. 

We have hopefully created something to enable people to collectively learn together 
and develop their own practices through our resource. (As well as Graduates, we think the Green Screen resource will be particularly helpful for Chelsea students as they have recently got new Green Screening resources.) 
Future Proposals: 

Invite specialists for us to create a documentary/ learning resource of their skills sets. 
o How to make upload analogue media into digital format. o VR
o Artificial Intelligence 

Tutorial on how to green screen for VR.
o Users of VR being filmed in a Green Screened into VR environment o Green Screening objects to put into a VR environment. 

Online Resource Ideas: o LCD screen 
o LED Cube
o Motor
o Hack Old Technologies
o Animation
o Isadora
o 3D printing + Modelling software
o Open source software alternatives to paid software's. 

As the Learning Resources develop alongside the research into industry we can make connections between the videos and ability to access to equipment in the Maker Labs.
Networks:
Collected Material for Instagram Posts. 

Created a Logo 

Name could be The Gateway Project 

Decided Basic Layout 

Ideas for Webpage Layout 
o Front Page- Diagram of Learning Resources o Feed on the side of Instagram
o Learning Resources + Glossary
o Industry (Maker Spaces) 
o Community (Forum)
o Directory of Artists/Opportunities 
Evaluation: 

o We haven't been able to start setting up the website due to time/ funding
restrictions.
o We want to create resources before launching the website, but hope to launch social
media in near future.
Future Proposals:
Interactive Animated Map of Resources. 

Use software such as Drewple or Dreamweaver to develop website. 

Forum 

Industry and Alumni connections page. 

Instagram and Twitter Launch. 

Set up meet ups- enabling alumni to meet each other and gain awareness of the 
website and what it offers. Could invite members of Maker Spaces and Industry- 
could be an event at the Tate Exchange. 

Organisation of Meet ups for alumni in CCW in new Digital Maker Collective Spaces/ 
External Spaces, e.g. maker spaces. 

Propose a PPD Lecture to Third Year Students and MA students in CCW to get extra 
funding and raise awareness to future alumni. 

Events page of Alumni Shows, Events and Reviews.