Some examples of Creative Coding/Computing at Camberwell, Chelsea & Wimbledon (CCW)
Some examples of Creative Coding/Computing at Camberwell, Chelsea & Wimbledon (CCW) where staff and students explore various forms of creative coding & computing:
Physical Computing & Internet of Things (IOT)
Many students across all disciplines at CCW are engaged and interested in learning and developing creative coding. Creative coding and computing at CCW can include the creation of interactive works, sensors (all kinds from motion to ultrasonic), interactive installations, immersive spaces, experimentation with data, face detection, wearable technologies & internet of things.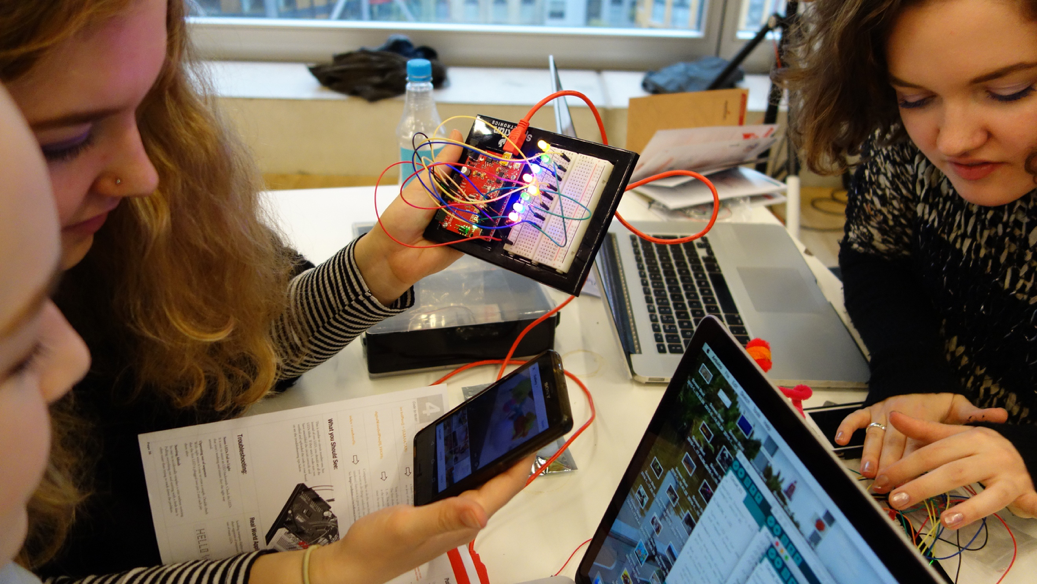 Image above: Wimbledon students exploring coding with public at Tate Exchange 2017
Community of Coders & Digital Makers
We currently have over 400 staff, students and alumni from across UAL who collaborate together in the Digital Maker Collective, many lead/get involved in coding meet-ups & events.

What students code at CCW?
Students use code with various tools and software, mostly open source, microcontrollers and kits like Arduino and Raspberry Pis, small single-board computers.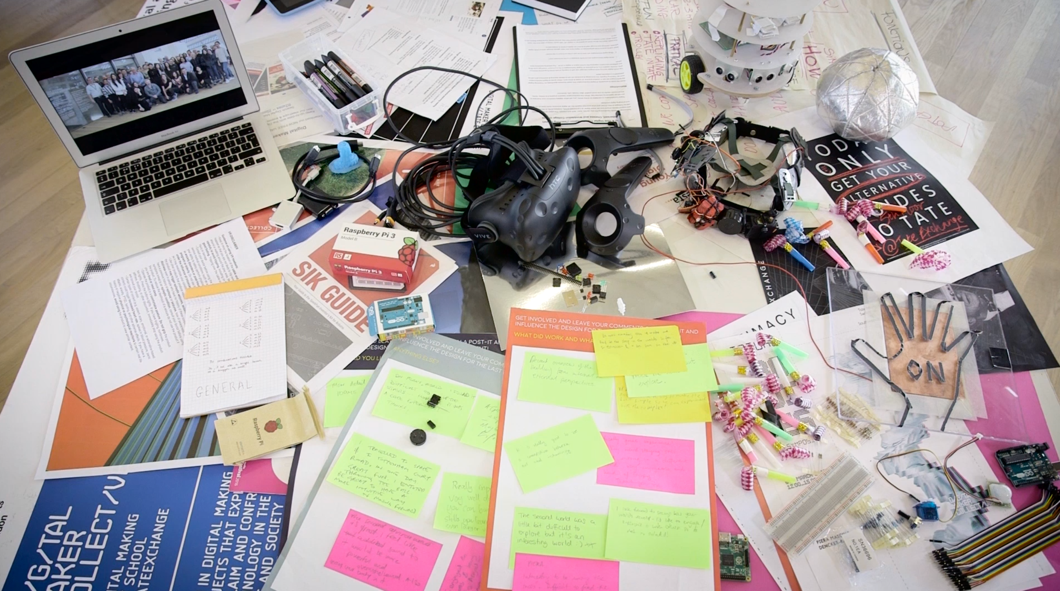 Students also explore coding, physical computing and electronics using MaxMSP, Pure Data, C++ (Open Frameworks), Java, interaction with data and social media through APIs, Linux, Python, Artificial Intelligence (AI) and robotics. Students practice open source principles and regularly meet up and share code/knowledge as well as online via GitHub and social networks.
We are also seeing an increased interest in advanced virtual reality development and experimentation with Unity and Unreal Engine C++ coding.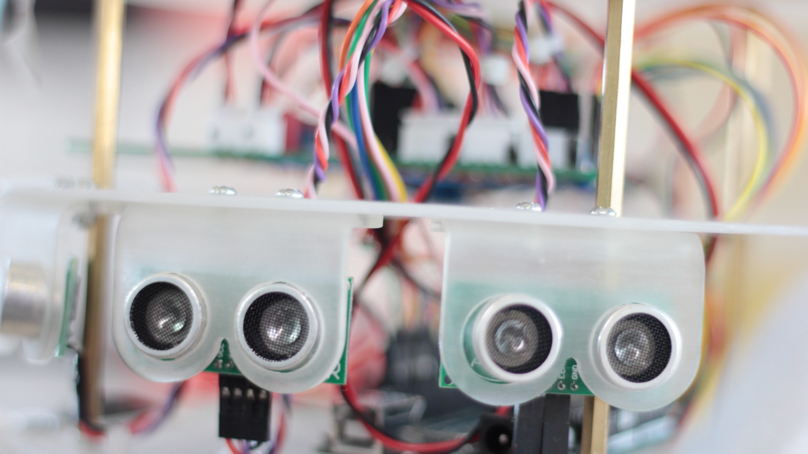 Image below: One of the regular Digital Maker Collective student led physical computing meet-up at Chelsea (students from all over UAL attend these sessions)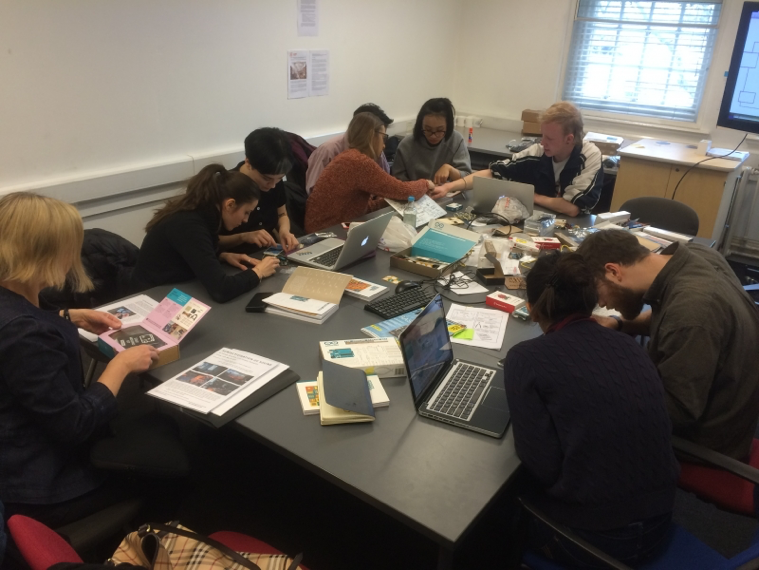 Coding/Creative Computing Specialists
CCW primary specialist in computing and electronics is Grzesiek Sedek, who has been involved in creative computing field for over 15 years, and contributed to research in the field, see the following example published by MIT Press https://mitpress.mit.edu/books/software-studies.
Image below: Grzesiek Sedek (Artist/programmer & Technical Specialist Staff Wimbledon) research into bio feedback device to measure galvanic skin responses at Mozilla Festival 2016.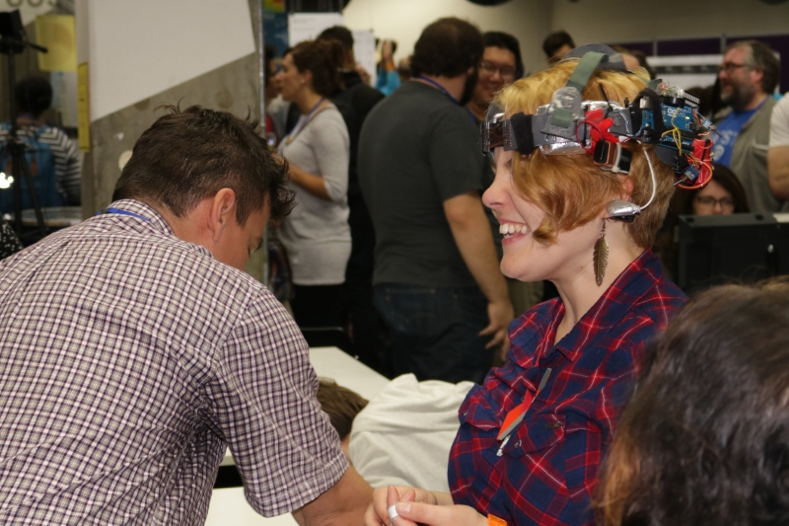 Students often go on a long road of discovery learning code together, much of their code is bespoke to the specific needs piece of creative work, but students find this very rewarding.
Below Image: Coding notes by Chelsea Fine art students Ambar Quijano and Florentine Ruault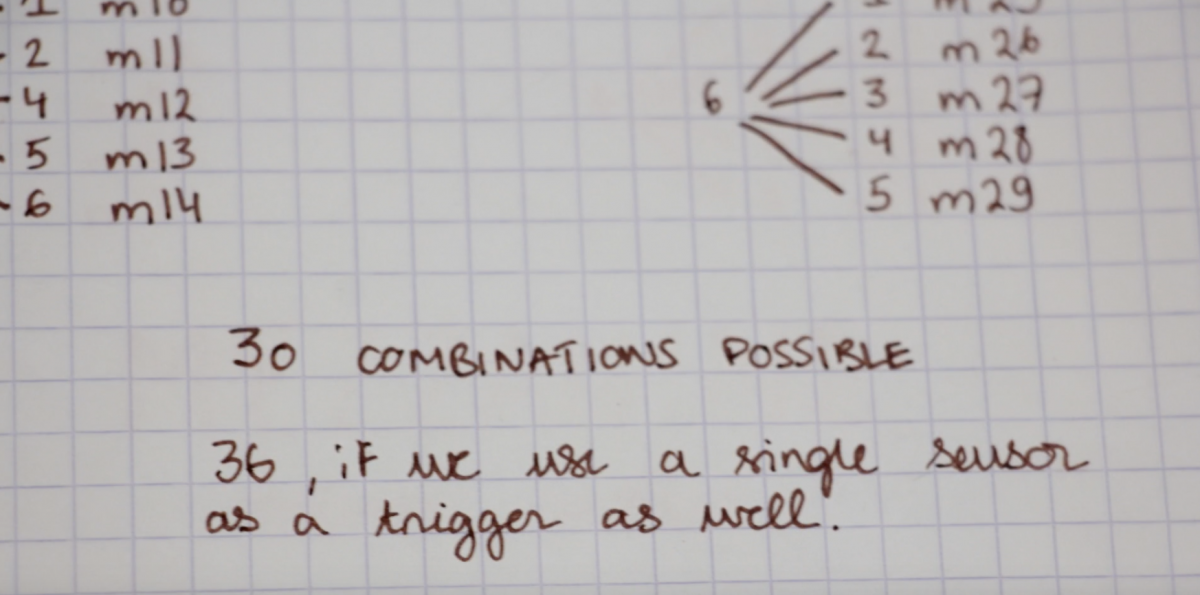 Below image: Chelsea Fine art students Ambar Quijano and Florentine Ruault worked on their code with the public over 2 months at Tate Exchange before completing their piece on the final week. Sen5.0 Interactive project activated through the public's movements.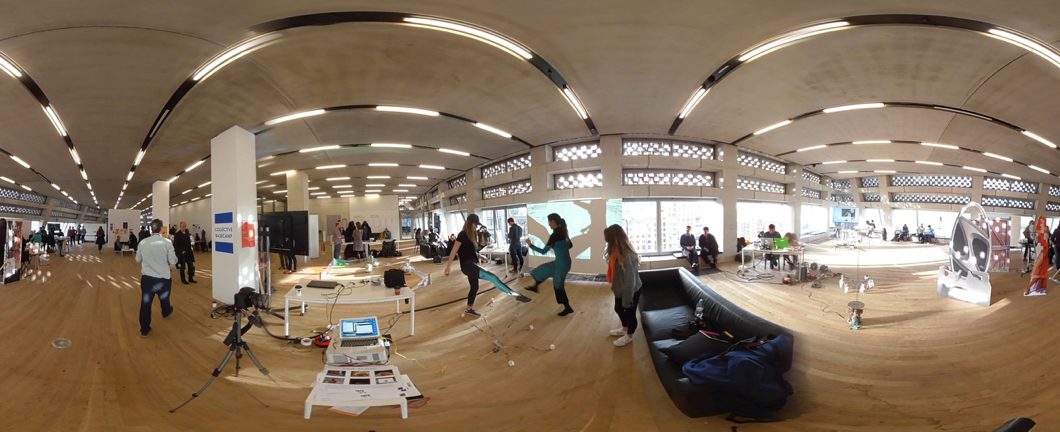 Finding coding/creative computing specialist is difficult, and we found that some students/members of the Digital Maker Collective became specialist over time and had the confidence to deliver informal specialist workshops and student meet-ups, for which they were paid. Students with coding & creative computing skills are often snapped up by industry after graduation, Chelsea Fine Art graduate Daniel Bandfield being an example of this.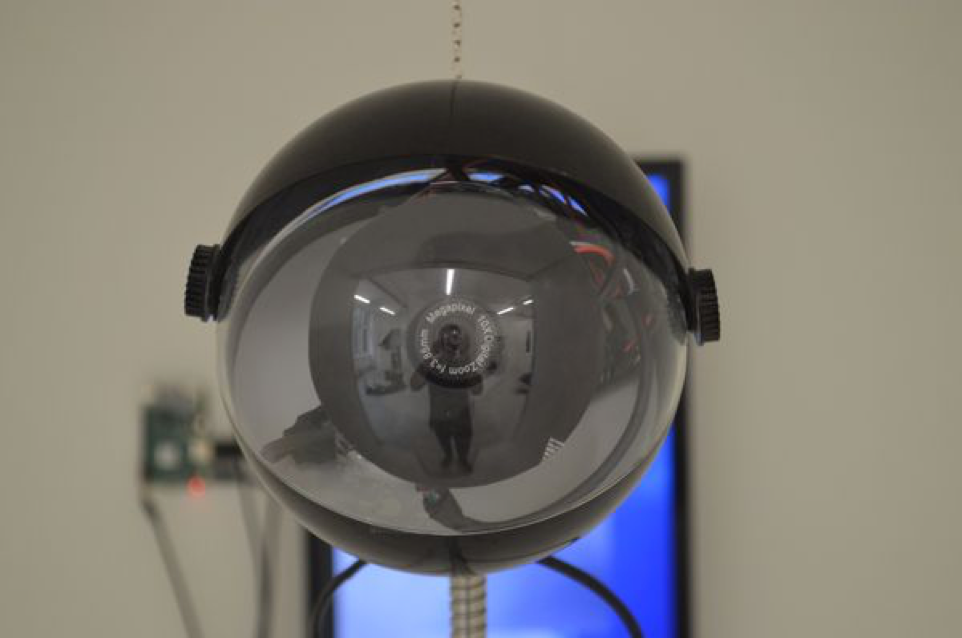 Image above: A video becomes more distorted the longer you look at it for. A face detection based art work, a collaboration between Daniel Bandfield and Cred Roy.
Image below: Artificial Intelligence student led meet up in the new Chelsea Makerspace 2017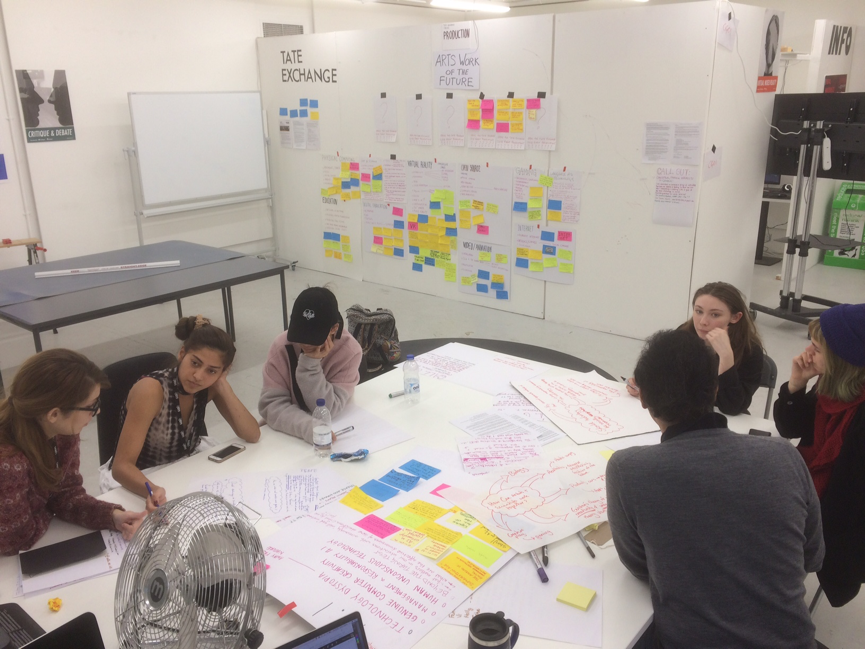 External public facing coding workshops:
Below image Tate Exchange 2017, Collaboration between Hill Mead Primary School in Brixton, Digital Maker Collective members & CYLAND artist/engineers from St Petersburg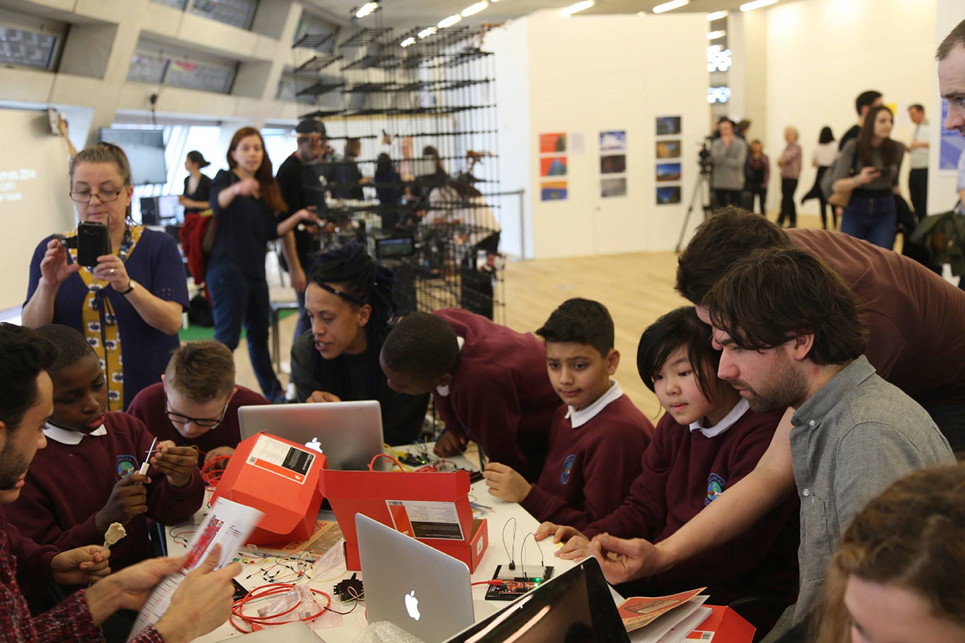 As well as regular in-house coding meet-ups, CCW staff & students have organised and delivered a number of external public facing coding workshops, please see some examples below:
Young Coding Community
Over the past year the Digital Maker Collective have been working with local community of young coders, a parent and child group, the South London Raspebery Jam led by 11 year-old Femi aka HackerFemo. We hope to work with this community more regular by meeting/making space for their community on Saturdays in our CCW MakerSpaces.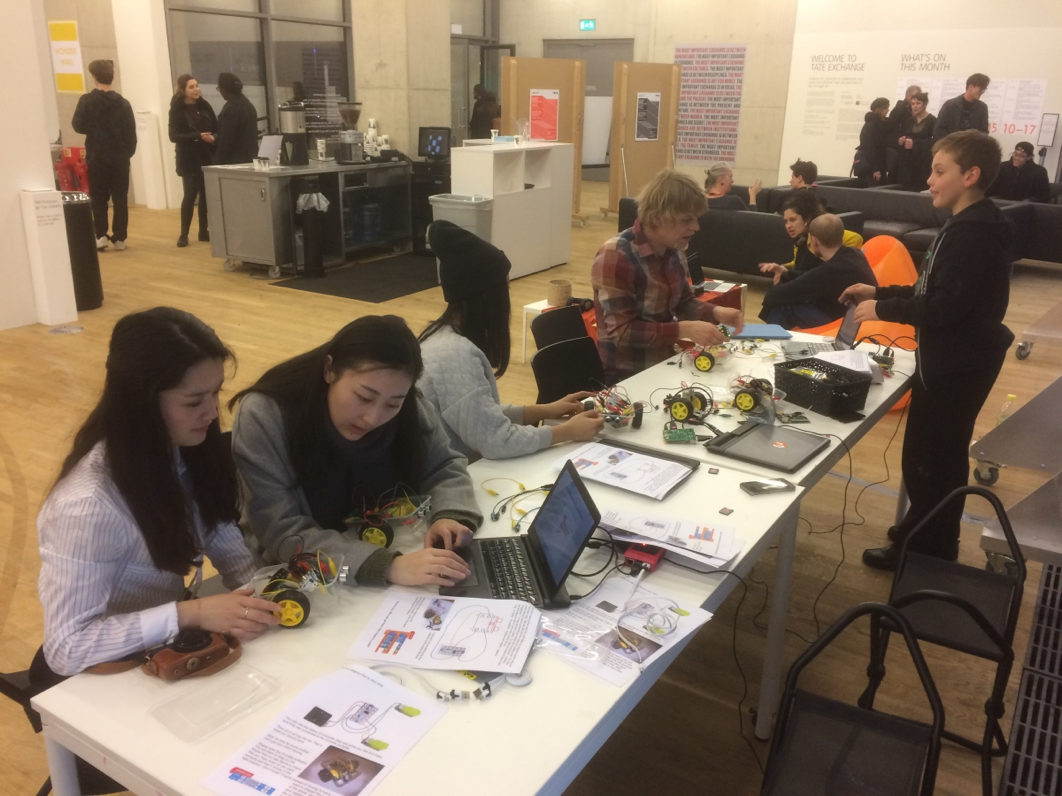 Image above: Femi teaching UAL staff & students Robot workshop at Digital Maker Collective, Tate Exchange 2017