Open Design Call for Members to help Co-Create DMC Event Posters & Wayfinding
Open Call for Members of the Digital Maker Collective (DMC) to join an Open Design group to help Co-Create DMC Event Posters & Wayfinding.
Many thanks all those who have sent an expression of interest in the Digital Maker Collective Open Design Group. 
Other members still interested in. being part of this group can join the Office 365 group Open Design DMC This is an open group, see this link: Click here to join the group. 
The first meeting will be:
When: 22 Jan 11:00 to 13:00
Where: Camberwell MakerSpace
With planning for 2018 events in full swing such as, Tate Exchange Arts Work of the Future 6 – 11 March 2018, we are looking to work together to co-create the look and feel for Collective events.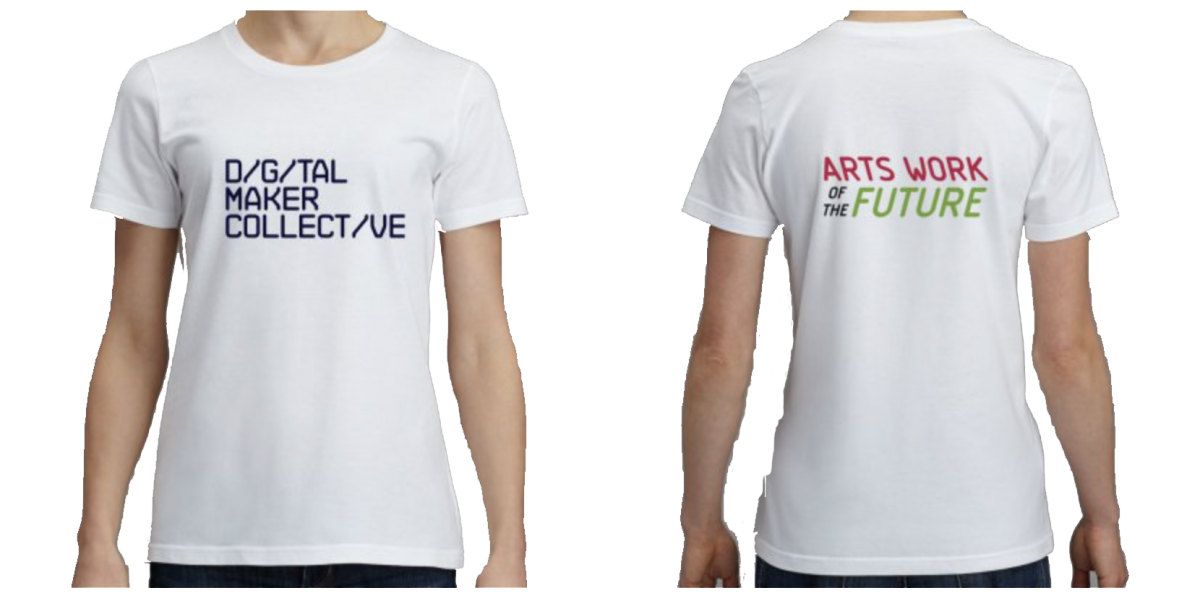 Open Design Brief:
Members openly contribute to the collective design through open meet-ups (all welcome to contribute)
Design ideas are shared with the wider Collective
The Digital Maker Collective Logo must be used on all designs
Designs should not reflect one persons or groups agenda, specific practice/art work, project or identity, designs must reflect the event as a whole.
What we need:
Event Posters
Event Maps
Event Programmes
Wayfinding signage at events
T-shirts for members to wear at events
Logo Stickers
Badges
Web design
Social Media design
Other nice stuff
Please email c.follows@arts.ac.uk to be on the DMC Open Design Group meet-up list and look out for the first meet-up early Jan on digitalmakercollective.org.