Open Design and Manufacturing (OD&M)

Sector Guest Contributor: Open Design and Manufacturing (OD&M)
The University of the Arts London (UAL) Camberwell, Chelsea and Wimbledon (CCW) Digital Maker Collective are really pleased to be part in the 'Open Design and Manufacturing' (OD&M) project, a three-year funded European Commission, under the Knowledge Alliances strand of the Erasmus plus programme.
When & Where to find OD&M: 
6th Tues - 11th Sun (12:00 - 18:00)
Incubator One: Are Humans Sustainable? 
Arts Work of the Future Tate Exchange, Tate Modern, London 
More About OD&M:  
OD&M is a Knowledge Alliance dedicated to create and support communities of practices around the Open Design & Manufacturing paradigm, making the most of openness, sharing and collaboration to create new value chains of innovation in design and manufacturing oriented to the social good.
We are a community of students, university professors, researchers, makers, entrepreneurs and OD&M practitioners distributed across Europe and China. We pursue multi-disciplinarity, horizontal collaboration, challenge-based working and collective discovery as the salient features of empowering learning environments leading to social innovation in design and production.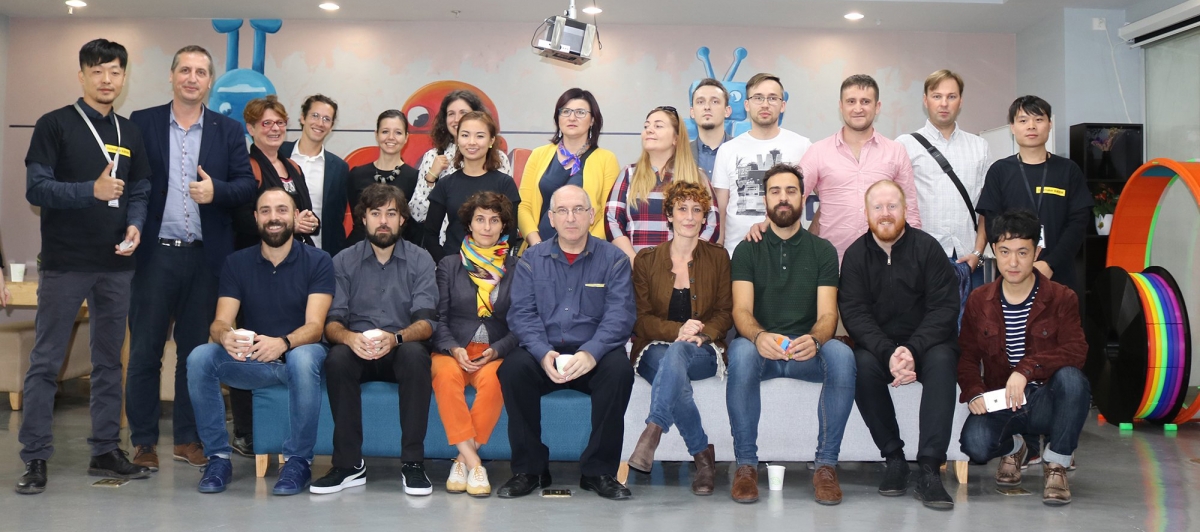 What OD&M aim to bring/offer to the event: 
What OD&M hope to get from the event: 
Build on potential collaborations with new participants and partners as well as current partners present GreenLab and Fablab Lodz.
Social media links:
Website:  
Welcome Area - Automation, Creativity & Technology
Welcome Area - Visitors are welcomed into the event by a mock hologram of a talking cyborg, providing an overview of what is happening on the floor. Alongside the relaxed welcome area you are invited to get hands on by helping us what Arts Work of the Future means, through exploring & questioning automation and technology
Incubator One: Are Humans Sustainable?
This incubator explores the potential of the human species to survive and thrive within new technological environments. Please see below Digital Maker Collective and Guest Industry/Sector/Edu/Maker Provocations
Incubator Two: What is the future of interaction?
This incubator will rethink virtual and physical space with interactive audio and visual projects . Please see below Digital Maker Collective and Guest Industry/Sector/Edu/Maker Provocations