SenSat: Drones, 3-D maps & driverless car systems

Sector Guest Contributor: SenSat - drones, 3-D maps & driverless car systems
When & Where to find SenSat: 
Weds 7th, Sat 10th and Sun 11th March
Incubator Two: The Future of Interaction 
Arts Work of the Future Tate Exchange, Tate Modern, London 
More About SenSat:  
SenSat was formed in 2015 with a mission to digitise the world, recreating places and objects in incredible detail to render them into a virtual environment. Our high resolution 3D models, between 1cm - 2.5cm, are developed using various data capturing tools including a fleet of autonomous drones. We aim to build the world's 1st physical world AI ecosystem by deploying AI agents in the real world, accelerate agent training processes and develop a common language between these agents to transfer knowledge. 
Dr. Sheikh Fakhar Khalid, Chief Scientist at SenSat specialises in Spatial Analytics and AI. He has been working on a recent SenSat project that aims to develop a Smart City in a week by deploying a network of sensors and drones to captured real-time data augmented with historic data to enable Cambridge as a self-aware smart city.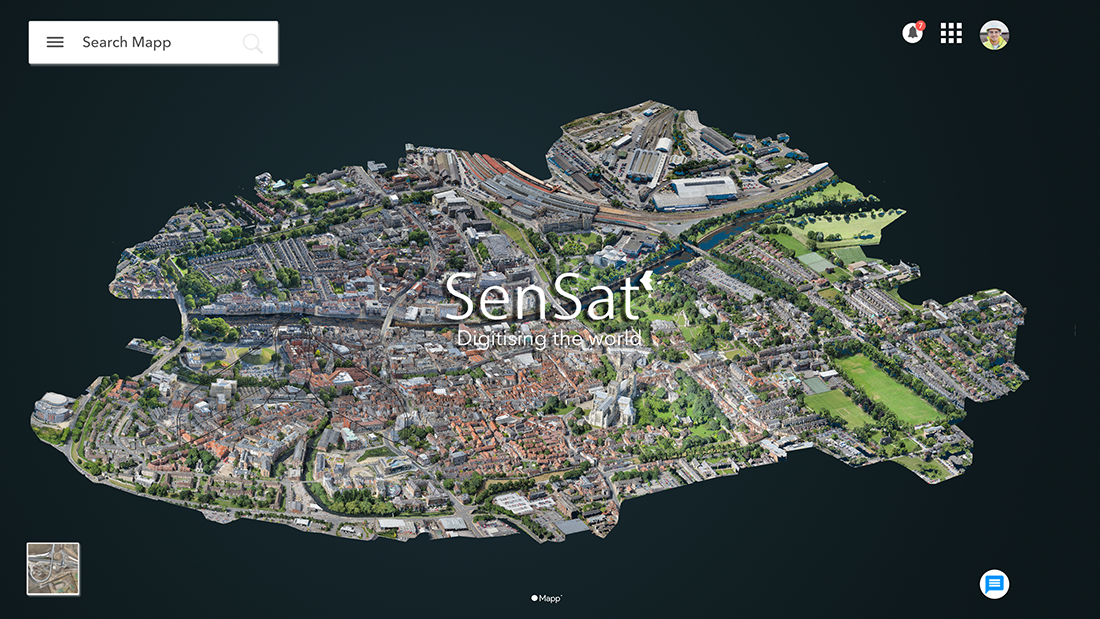 What SenSat aim to bring/offer to the event: 
A lot of work at SenSat focuses around robotics and AI in order to make human based tasks efficient. The aim of our talk would be to seed a discussion around how humans, technology and AI as the ultimate trifecta can allow us to survive as a species. We happens to live in times which will get regarded in history as the biggest technological revolution mankind has ever seen. Will this revolutionary period enable us humans to be more sustainable or will it bring in existential risk around it. The talk will focus on how flying robots (drones) have disrupted many industries, in which human were particularly inefficient.  
What SenSat hope to get from the event: 
At SenSat we are hugely ambitious around our AI development, how it can learn from the real world data and outperform humans in simple decision making. We aim to build true Digital Twins of the physical environment around us; however it requires a deeper philosophical debate around human's trusting an autonomous AI to make important decisions. We hope that the presentation will allow the audience to reflect on what current technology has to offer as well as how the future of AI will change the way we make decision in our daily routine. The output of this discussion will be pivotal towards our research in developing the network of AI agents. Moreover, we would love to get feedback from the audience on the possibilities of swarms of drones flying over our cities at low altitude.
Social media links:
SenSat Twitter: @SenSatUK
Khalid's Twitter: @FakharKhalid
Website:  
Welcome Area - Automation, Creativity & Technology
Welcome Area - Visitors are welcomed into the event by a mock hologram of a talking cyborg, providing an overview of what is happening on the floor. Alongside the relaxed welcome area you are invited to get hands on by helping us what Arts Work of the Future means, through exploring & questioning automation and technology
Incubator One: Are Humans Sustainable?
This incubator explores the potential of the human species to survive and thrive within new technological environments. Please see below Digital Maker Collective and Guest Industry/Sector/Edu/Maker Provocations
Incubator Two: What is the future of interaction?
This incubator will rethink virtual and physical space with interactive audio and visual projects . Please see below Digital Maker Collective and Guest Industry/Sector/Edu/Maker Provocations