Gaming group: I'm lonely, what can I do?
Gaming group: I'm lonely, what can I do?
Names of those involved in the Team: Jazmin Morris, Kaye Pryce, Kez Dearmer, Aron Mathe

When & Where:
6th Tues - 11th Sun Mar 2018 (12:00 - 18:00)
Location: Incubator- What is the future of interaction?
Arts Work of the Future Tate Exchange, Tate Modern, London 
What:
This group was formed around the concept of gaming, we have been developing ideas around the social aspects as well as the personal effects of gaming, and aiming to respond to the question: I'm lonely, what can I do? We explore themes of avatar creation/multiple personas, social gaming, simulation, escapism and question the difference between the physical and the virtual.
For the Tate exchange the gaming group presents a mixed reality gaming experience! Enjoy constructing a hand painted, life size puzzle game and reveal imagery based on the groups themes and development, then experience the same concept in virtual reality! The gaming group have digitally reconstructed the boxes and recreated the puzzle game, creating a simulation of your experience. What are the social differences between physical gaming and solo, virtual gaming? Are you still lonely? Which reality do you prefer? What are the advantages/disadvantages of the virtual game? Explore our base camp to find out for yourself and chat to our team about production and future projects.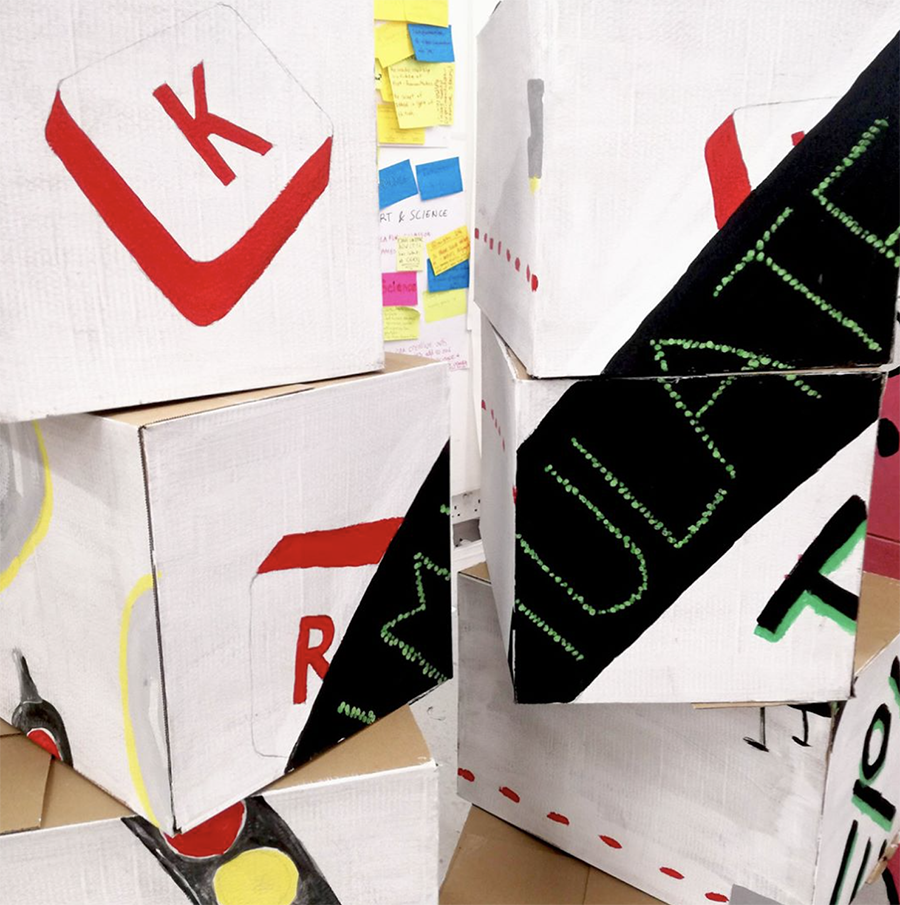 Virtual reality times:
Tuesday- 12pm-2pm
Wednesday 12pm-2pm
Saturday 4pm-6pm