Digital Maker Collective part of Modual: Immersive
We were really pleased to have partnered with Modual in supporting the Modual: Immersive which focused on immersive technology, specifically VR, AR and sensor based installations. 35 UAL students across all colleges and courses took part in the workshop. The workshop took place over nine days at Somerset House from 3rd to 13th April 2018.
Modual: Immersive from modualworkshop on Vimeo.
For more information visit http://www.modual.org.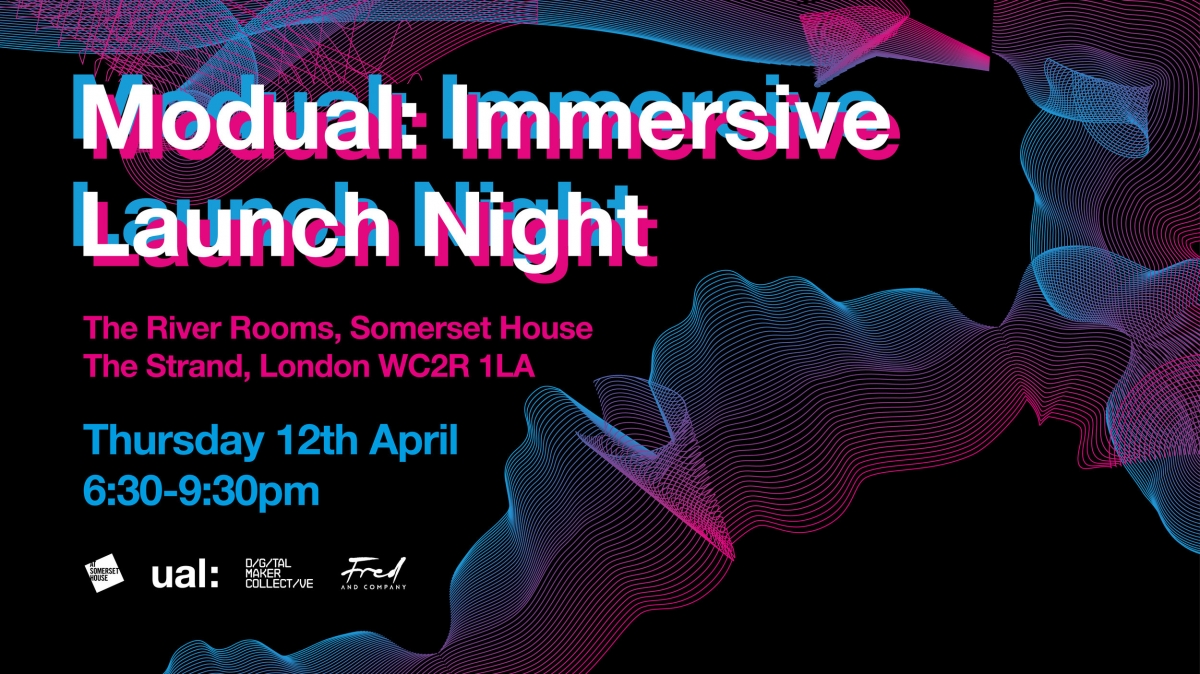 UAL students spent two weeks at Somerset House, developing a range of innovative projects using VR, AR & other immersive technologies Read More
Somerset House, The Strand, London WC2R 1LA
 

Members of the Digital Maker Collective DMC Immersive team provided support & guidance for Modual participants developing VR, AR and sensor based installations from Friday 6th to Friday 13th April 2018. 

The DMC Immersive team are members of the Digital Maker Collective an open group of University of the Arts staff, students, alumni who share common goals of exploring digital & emerging technologies in the context of arts, education, society and the creative industries. The Collective meet regularly through interdisciplinary interest led group meet-ups, gatherings, activities and events in collaboration with the arts/tech sector and industries. See below 2 recent DMC events:
The DMC Immersive team are supported by the  CCW Accelerator for New Digital Practices in the Arts​ project. Read more about this project here: Digital Maker Collective Awarded 5k to Develop Tech Accelerator.
For more details about the Digital Maker Collective and DMC Immersive please contact Chris Follows c.follows@arts.ac.uk